Desert Valley Builders Association forms NAHB's Professional Women In Building Council
The Desert Valley Builders Association (DVBA) recently formed the National Association of Home Builders (NAHB) Professional Women in Building Council (PWB). PWB is the voice of women in the building industry and is dedicated to promoting industry professionalism and supporting members at the local, state, and national levels. Since its founding in October 2022, there have been over 25 women who have joined the DVBA's Professional Women in Building Council. The council has a goal to reach 50 members by Spring 2024. PWB members are nationally recognized as leaders in the home building industry and have benefitted greatly from the collaborative nature of the council.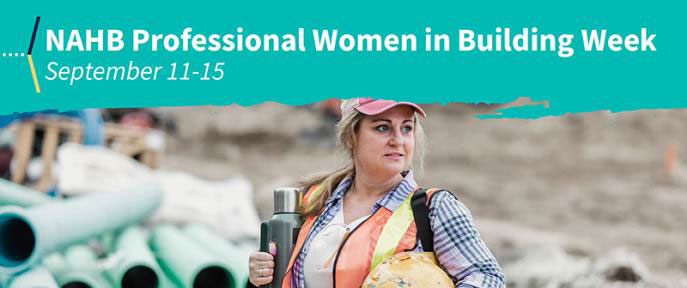 Industry data show company earnings of PWB members are 22% higher than those of non-members. PWB members attribute much of their success to the support they receive from peer members, in addition to receiving exclusive access to professional development resources and participating in forums that hone leadership skills. Plus, the national recognition they attain through the largest network of residential construction professionals also gives them a competitive edge. In addition, PWB members have access to Building Women an annual magazine that includes content that promotes enhances and supports women in the homebuilding industry. Also, PWB council members get an additional 10% off the member price of every book from Builder Books, the publishing arm of the NAHB that offers valuable publications specifically created to help NAHB members streamline their business operations. Other benefits include awards and recognition, networking, promotional events, and women in homebuilding-focused conferences and events. NAHB and the DVBA are celebrating Professional Women in Building Week, September 11 – 15, 2023. For more information about the activities during this week, visit: https://www.nahb.org/subsites/pwb-week.
"As an NAHB affiliate, we are excited to offer our women in building professionals the opportunity to be a part of the Professional Women in Building Council to assist them in growing themselves both professionally and personally. As a female leader in the building industry for over 30 years, I am delighted to join our founding PWB council members to create a dynamic and impactful council that will serve to promote women's voices in the homebuilding industry in the Coachella and Imperial Valleys and beyond, said Chief Executive Officer, Gretchen Gutierrez.
---
About: Established in 2010, the DVBA is an association of building industry professionals, representing all levels of the construction industry who are committed to ensuring that building of all types remain vibrant and strong in the Coachella and Imperial Valleys, while also maintaining and protecting the natural beauty of the region. The organization strives to be a leader and collaborative partner with its members to assist in navigating the complex economic and regulatory environments in the region.